A great deal of heart goes into each and every chocolate produced by John & Kira's. Their exquisite chocolates are made fresh with the finest ingredients available from local and family farms. "Real people, REALLY good chocolates" is their tagline AND their business philosophy.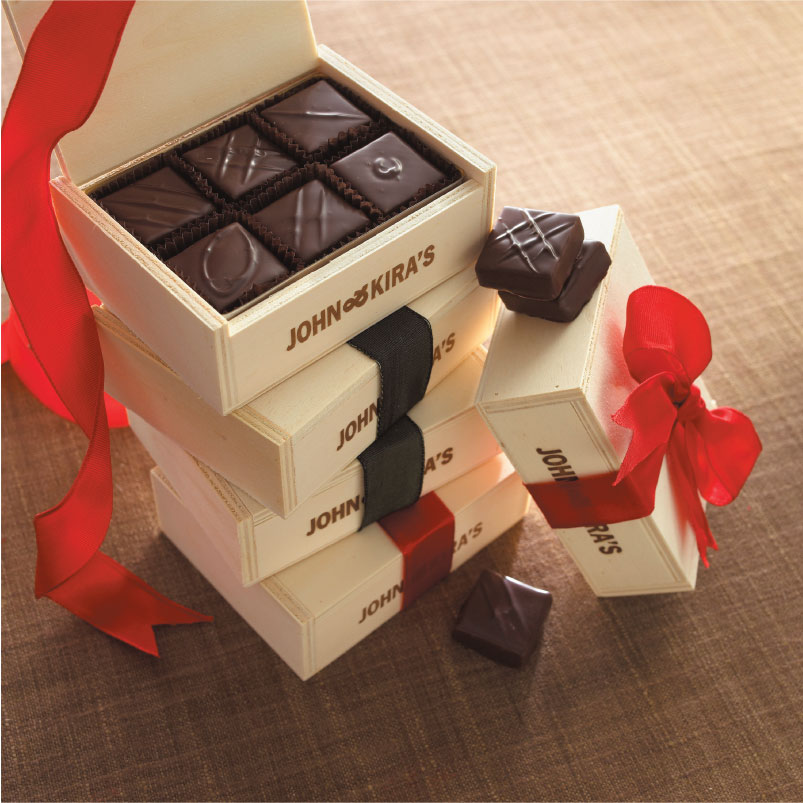 SaveSave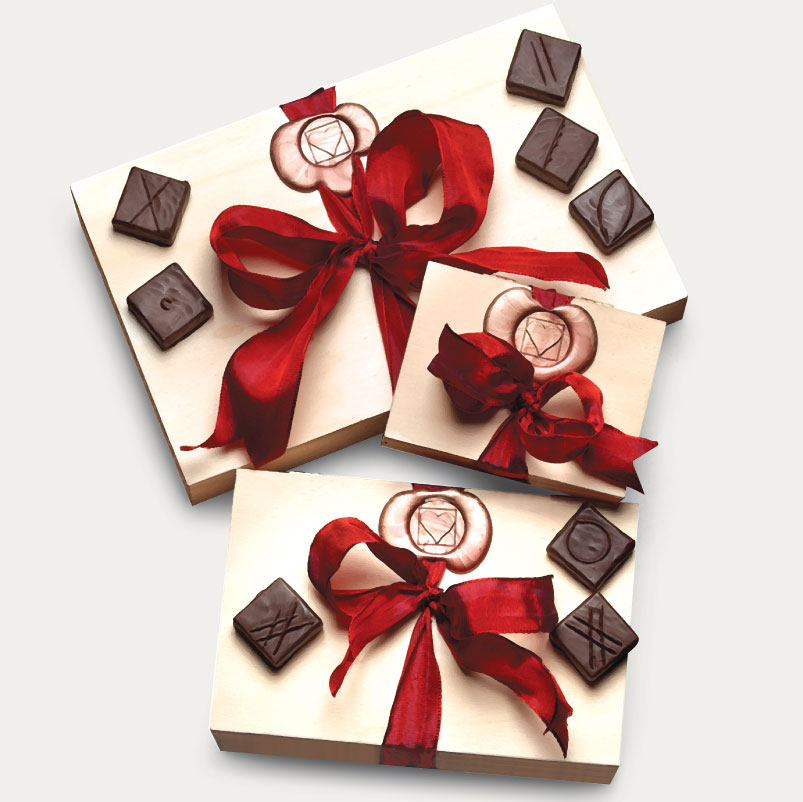 SaveSave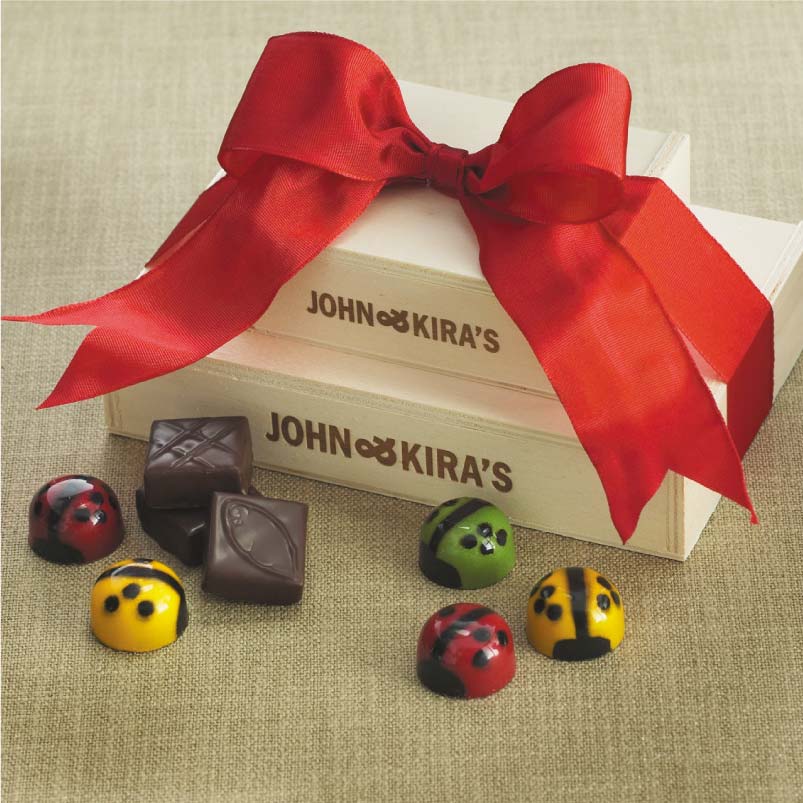 SaveSave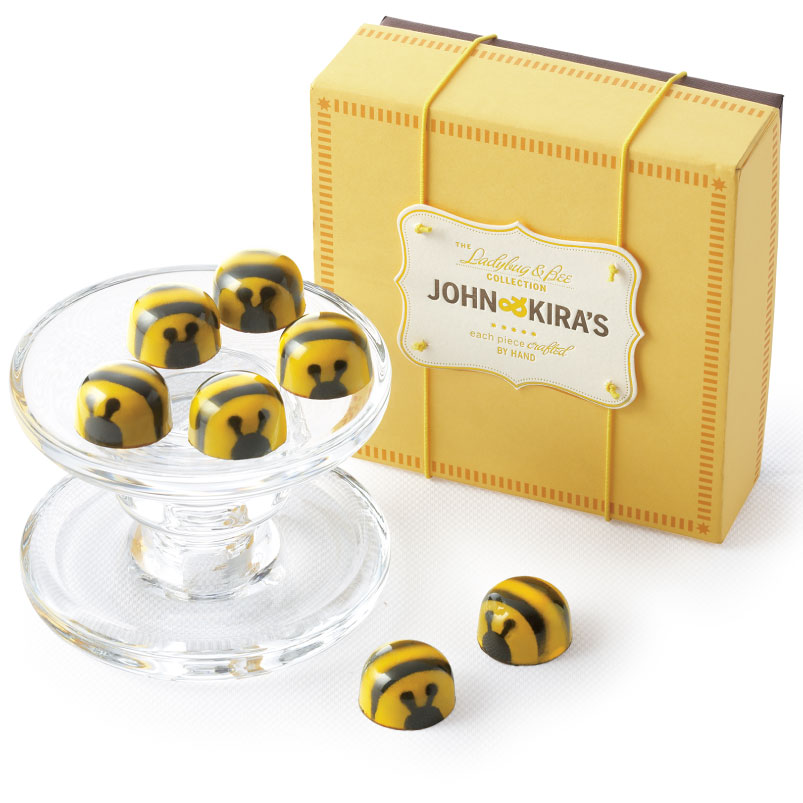 SaveSave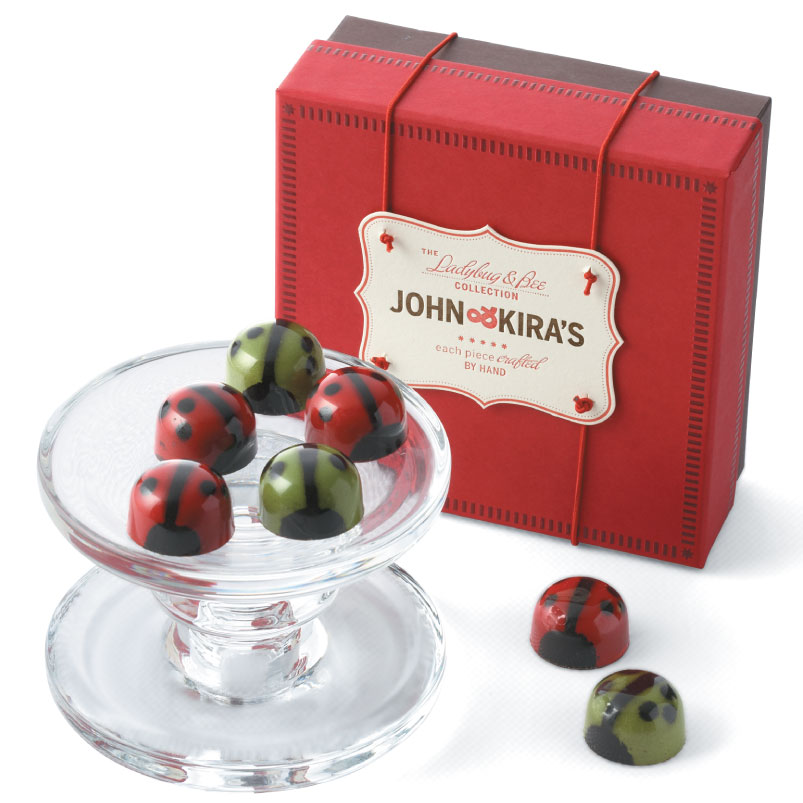 SaveSave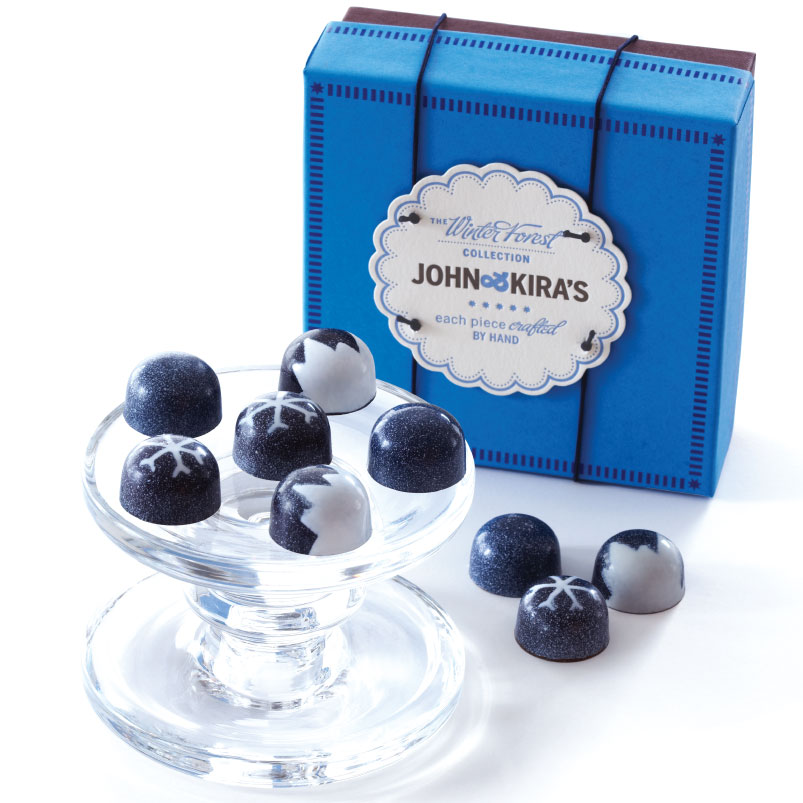 SaveSave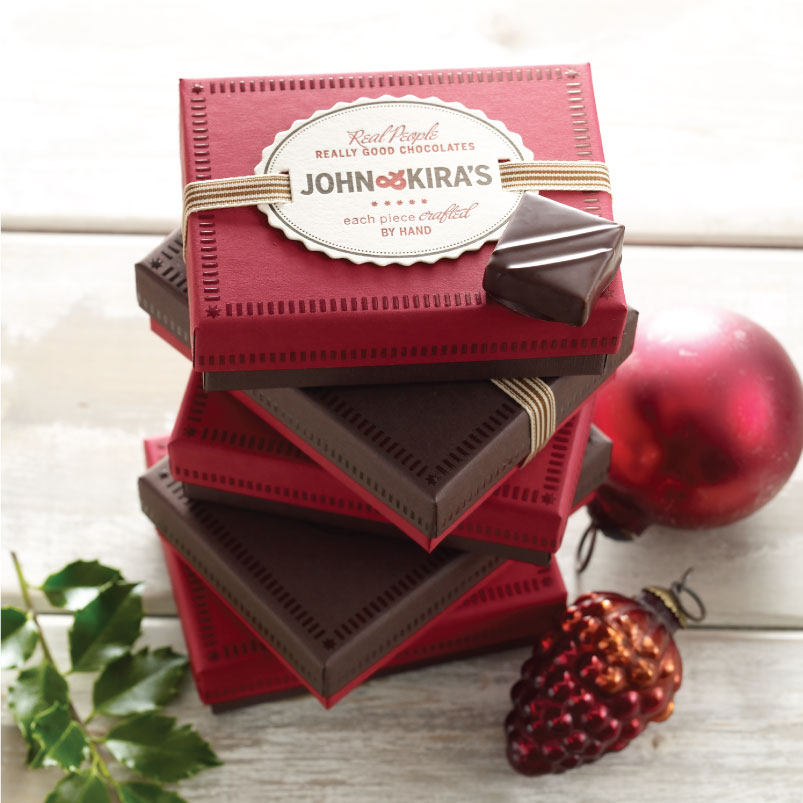 SaveSave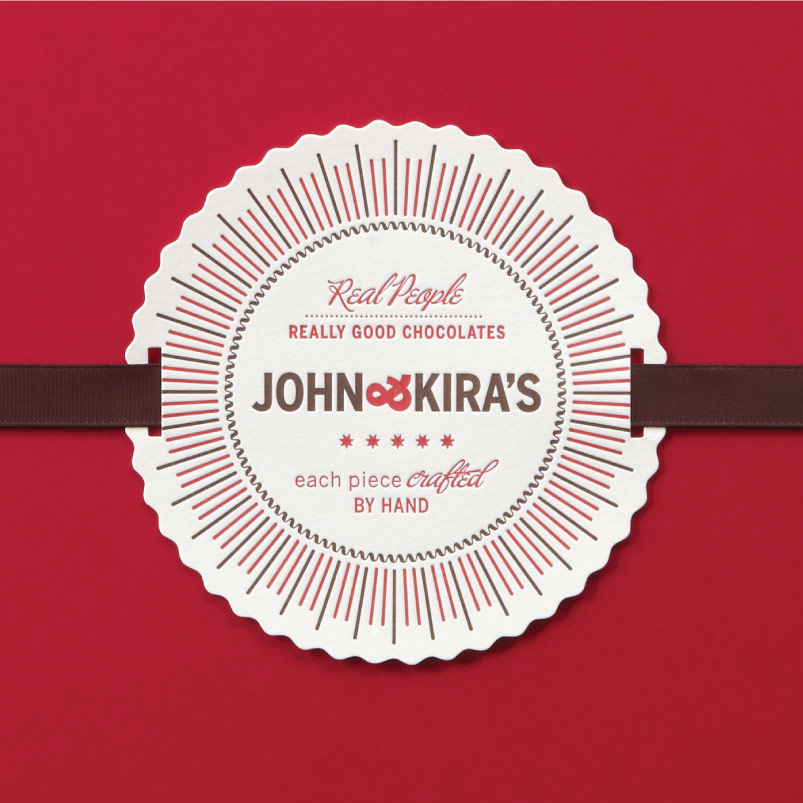 SaveSave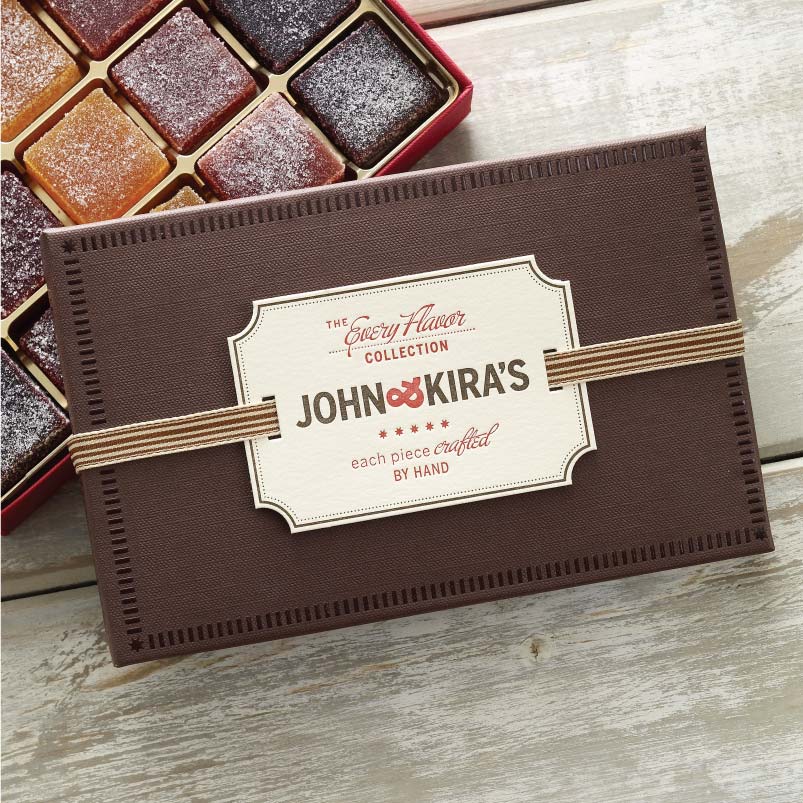 SaveSave
John & Kira's new packaging needed to appeal to a wide audience, from the thoughtful fancy-food lover to the impulsive farmer's-market shopper. Ease of assembly (for busy holiday rushes) was just as important as the way the boxes looked. For the chocolate lover, the new design reflects the artisanal, handcrafted aesthetic of John & Kira's. For the chocolatier, the system of boxes is versatile and can be efficiently assembled and shipped during busy seasons (so time can be better spent making mouth watering chocolates).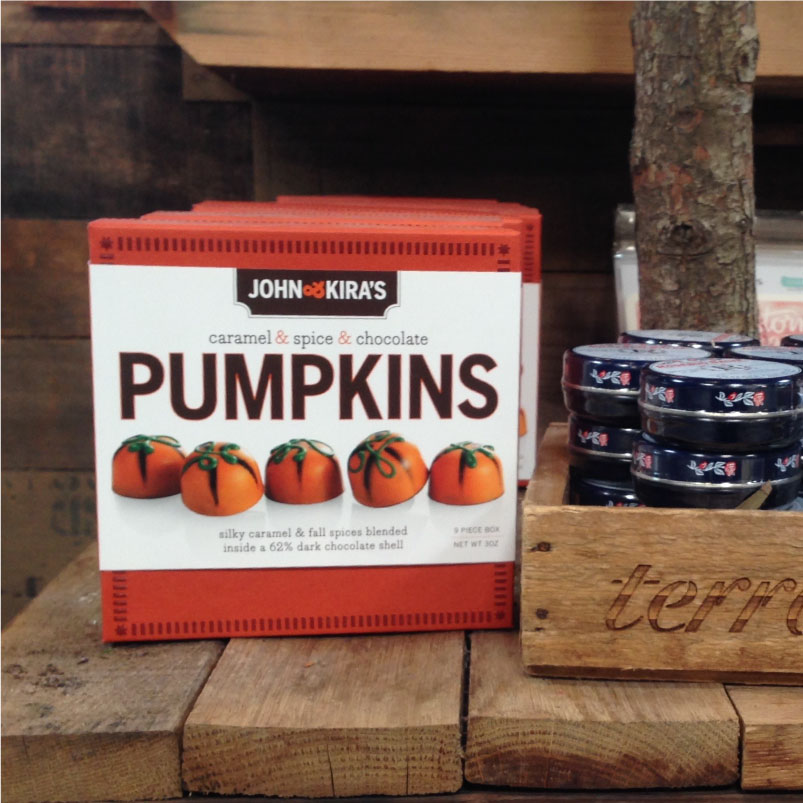 SaveSave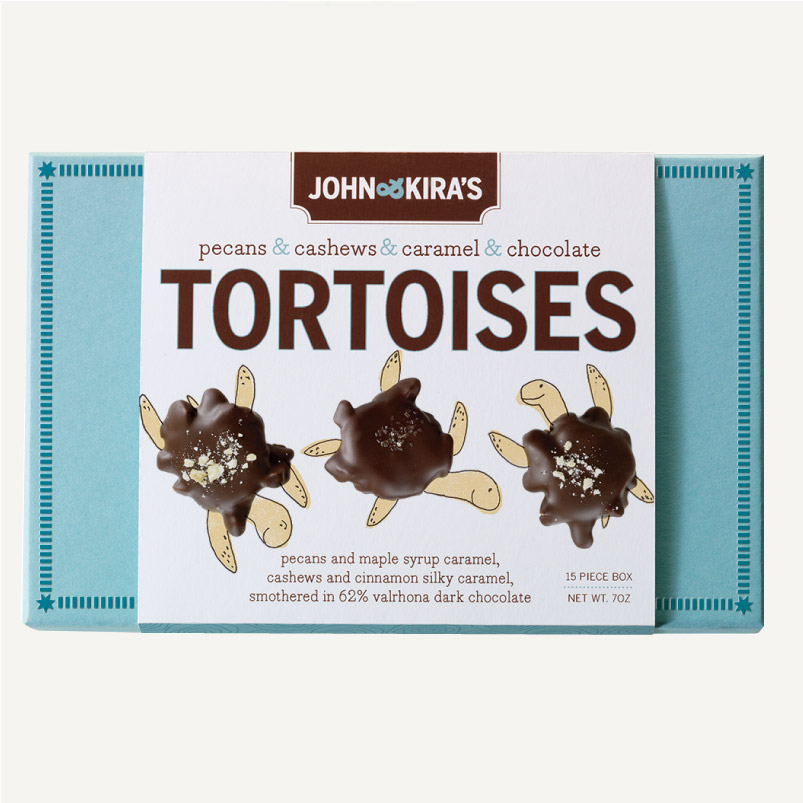 SaveSave
SaveSave
Each year, John & Kira's chocolate line grows by a couple of products… This allows the packaging system that was designed for growth to expand. The packaging elements variate in size, color and shape. Chocolates sold in the online shop adorn a beautifully letterpressed label, printed on Crane's Letra stock. Wholesale boxes employ the same core boxes, but wear a four color printed wrap so consumers can get a glimpse of what's inside.
John & Kira's doesn't skimp out on the quality of their ingredients, and they don't skimp out on the caliber of the packaging. That's why the program has been so successful.
Notably awarded for Packaging Design by the AIGA 365: 30 (2009) design competition
Awarded by The Dieline as "One of the top 100 packages of 2013."
"The thoughtfulness of the details speaks to the product's handcrafted individuality."

—Juror, AIGA 365 competition
"Studio AG has been a trusted creative partner and friend to John & Kira's for almost a decade. Amy's strategic vision and detailed design solutions have elevated our brand in a tremendous way.
Our packaging has become an integral facet of the J&K brand – speaking directly to our target market. And our catalogs continue to resonate with our customers, and attract new ones each year."

—John Doyle, John & Kira's